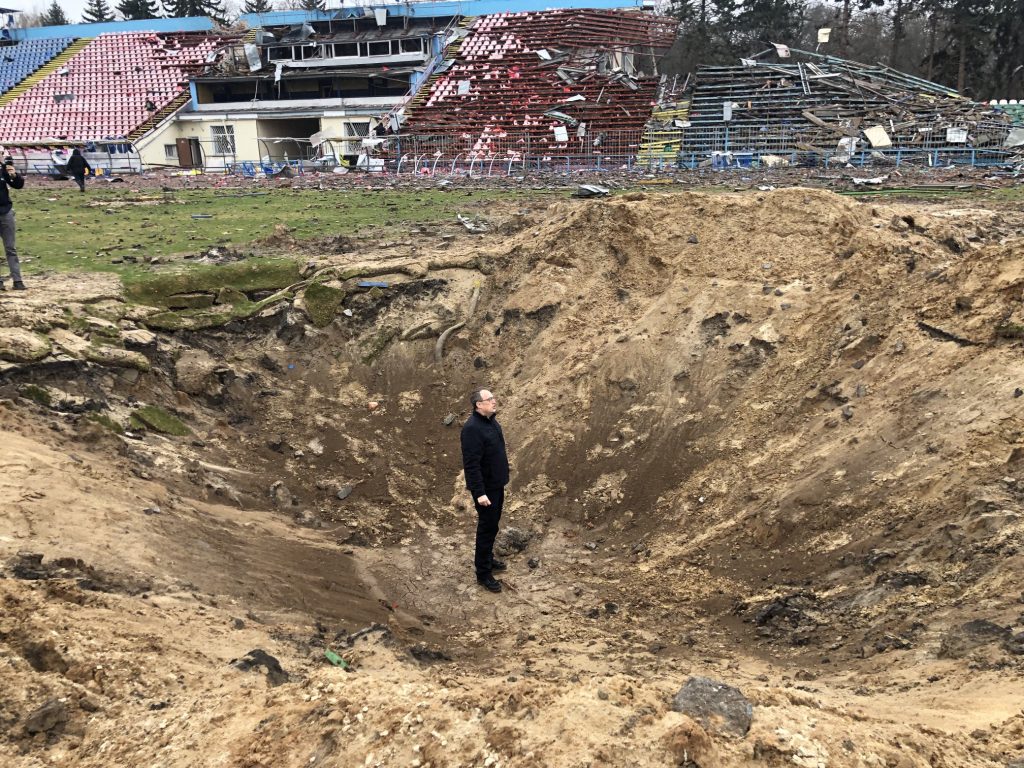 On February 24, 2022, Russia invaded Ukraine and started a war.
Since that time, Ukrainian cities have been bombed and destroyed, more than 5,939 civilians have been killed and injured (excluding Mariupol, where at least more than 21 000 people died by April 21), and more than 5,3 million Ukrainians have become refugees, forced to leave Ukraine.
The whole world has been shocked by Russian aggression, imposed sanctions and sent humanitarian and military aid. Many businesses have stopped dealings with Russia. Without a doubt, the international sports community must not tolerate this sort of violation of humanity, of freedom.
ITRA (the International Trail Running Association), is one of the biggest international trail running organizations in the world, promoting trail running and its values around the world. The nonprofit was established in July 2013 in Chamonix, and provides a number of services for race organizers, including evaluating courses and ranking them from 1-6 according to difficulty, and maintaining a results database for athletes. Today, ITRA has 150,000 registered members and 1.7 million unique accounts for trail runners who have ever participated in an ITRA race. ITRA's Performance Index allows comparison and ranking between trail runners around the world.
In a public statement announced on March 2 on their web-page and social media, ITRA declared solidarity with Ukraine and stated that the organizationwould not support the participation of Russian or Belarusian athletes in the World Mountain and Trail Running Championships, nor bids by those nations to host the events.
Nevertheless, after more than two months of war, despite declarations of solidarity with Ukrainian people, ITRA, unlike the UTMB Group and Ironman Group, continues to cooperate with Russian trail races organizers and has taken no actions beyond those verbal statements.
Now, on April 28 you may find 40 trail races in different locations of Russian Federation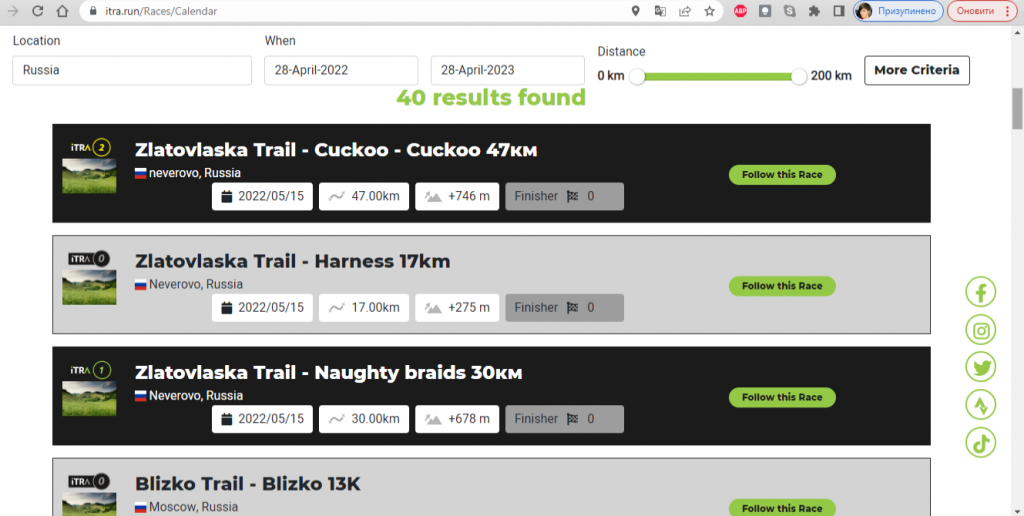 And 11 races were already completed after the beginning of the war begin. At the same time in Ukraine, all 23 races were canceled by their organizers.
Why did Ukrainian trail runners boycott ITRA?
Two weeks later, Valery Shipunov, Ukraine's national representative to the ITRA, appealed to the Ukrainian running community to boycott ITRA (for runners: to delete their accounts and for organizers to stop certifying their races through ITRA), and promptly resigned as the national representative in ITRA.
Here's his official statement:
I have been the Ukrainian National Representative since 2017. This is a completely voluntary job related to different kinds of activities: creating manuals, translating articles into Ukrainian, making public talks about ITRA, helping Ukrainian runners to create or merge ITRA profiles, helping new organizers to join ITRA, and uploading their results etc.
When the war started, I immediately asked ITRA president Janet Ng for a statement. It was published quickly, but for some reason, it was considered rather weak, both by the Ukrainian running community and by national representatives of Denmark and Japan.
First, Russia has been banned from the Trail World Championships since 2015, due to doping rules violation by World Athletics. So ITRA hasn't really taken any new action. Even the wording in the statement is weak: "ITRA would not support".
(On the personal level, both Janet Ng and other members of the ITRA steering committee expressed their support and made personal donations to humanitarian funds. For this I am grateful.)
I followed up, asking why ITRA is still allowing Russian races to be added to the ITRA calendar and taking membership fees from Russian organizers. They claimed that ITRA's most important value is fairness. But how fair is the situation? When Ukrainian civilians (including runners and race organizers) are being killed and injured, while at the same time Russian organizers continue to run their events?
Their answer was that only the Russian government is responsible for this war, not the citizens. I went through all the social network accounts of race organizers and their life is just normal, posting lists of mandatory equipment, event information, and so on. Not one single post that they are against the war.
Then the members of ITRA Steering Committee said their statement was a result of a long and thorough discussion, and they will not be able to change anything. They kept ignoring my requests to remove Russian race organizers and to stop taking money from them. So I have decided to resign as a national representative of runners of Ukraine.
I've also received messages from other national representatives that if ITRA will not change their mind, they will also consider resigning. Particularly strong support was from Danish, Japanese, and Hungarian national representatives. Norwegian ultrarunners also showed their support.
I feel betrayed and sad. I have spent a lot of time supporting ITRA, especially during the pandemic and when UTMB and ITRA was divided. I explained to our running community the value of ITRA and what the values are. But now I don't want to have anything in common with ITRA.
Not surprisingly, the two largest organizers of the Ukrainian trail events, "Tvoia Prygoda" and the "Ukrainian Trail League," announced on social media that they will refuse to cooperate with ITRA and, like Valery Shipunov, called on Ukrainian trail runners to boycott ITRA.
Many other organizers in Ukraine have made similar decisions to boycott ITRA. Yaroslav Turenko the race director for one of the country's largest trail races, the Lviv Ultra-Trail series commented the ITRA "solidarity":
"I just have no words to express my fillings. Previously, from time to time CrimeXrun was referred by ITRA as the Russian Federation event and even received the status of UTMB qualifier. But now it has crossed all boundaries of solidarity, decency and common sense. ITRA is not a viable, invertebrate organization. We terminate all cooperation and communication with them except the process of deleting data from the database."
Inside the War: Dispatches From a Ukrainian Race Director
Could we imagine something more disgraceful than to have business with Russia today, when Ukrainians continue to die? After all the crimes of the Russian army in Mariupol, Irpin, Bucha and other Ukrainian cities and towns? Is it really "solidarity" when people from the aggressor country continue to enjoy trail running, participating in races across the Europe and globe?
I don't think so.
Instead, if ITRA really want to express solidarity with Ukraine, it must stop any business with Russian events organizers and exclude from its race calendar all events located in Russia and Belarus.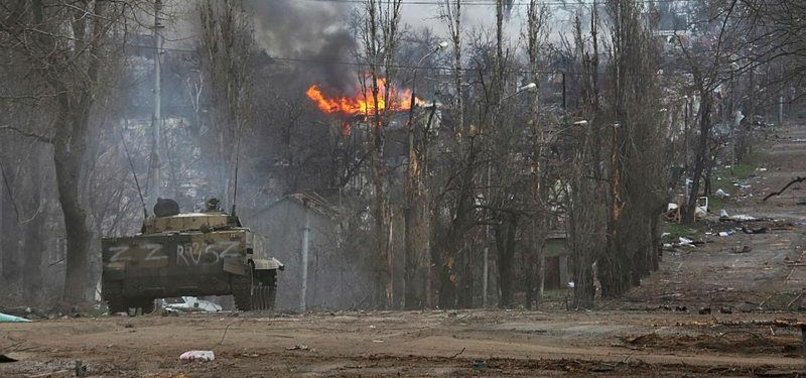 Russian Trail Runners: Anxiety, Misunderstanding, and Silence
Some argue: why should trail runners from Russia and Belarus suffer because of their government's actions?
To answer this question we need to dive a bit deeper in the current situation in Russia.
During the first days and weeks of the war, Russians could see the horror through a variety of channels. More than 80 million Russians had access to Instagram until March, 14 (Facebook was blocked earlier, on March 4). They had access to the BBC, CNN, and other independent media not sponsored by the Russian government. Even now, Russia has access to YouTube, telegram channels, and Google. Russian and Belarussian runners have access to accurate information about war.
Despite this, unfortunately, there were no official appeals to authorities from individual athletes or sports organizations against the war. You may argue that people are just scared, because they may be arrested. I don't think so. The Russian Parliament adopted a new law about so-called "fake news" on March 4, after 10 days of war. People and organizations had enough time to state their position, but they didn't. Since the first days of the war, more than 8,000 Russian scientists have signed an open letter against the war in Ukraine. They are also at a great risk to be imprisoned, but at least they are not silent.
Is this indifference or "silent acquisition" to the situation in Ukraine on the part of athletes? I don't know. But for Putin's regime it really doesn't matter. It just gives the Russian government a "green light" to take any actions they want against any country. Moreover, Russian "propaganda machine" may use athletes (like Russian gymnast Ivan Kuliak) to propagate their politics and horrify people.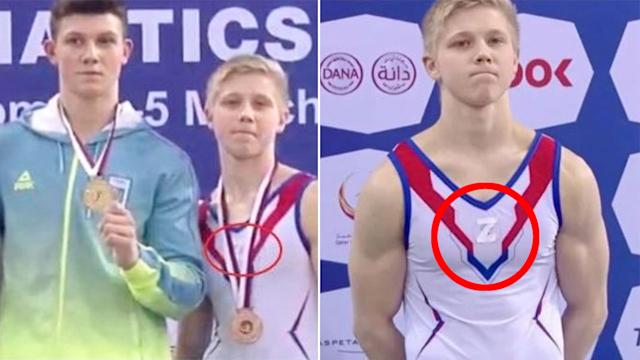 It is shocking, but nearly 83% of Russians support Putin's war, compared with 69% percent in January. And Russian trail runners are part of Russian society.
Serhii Popov, long-time champion of Ukraine mountain running and coach of Salomon Running Club Ukraine said this:
"We found out that some Russian athletes are looking for any gaps in sanctions to participate in competitions, at the same time as bombs are falling on our cities. Many Russian runners train freely in Russia, Turkey, or other countries, and not one of them has clearly declared positions that condemn the war.
Furthermore, many Russian athletes have salaries from army and military positions. So they are, in a sense, representatives of this effort to kill civilians and children. On the other hand, many Ukrainian athletes obviously cannot only not train, but they must fight against invaders. Some have already been killed by Russians. So whenever Russians take part in competitions, it looks to us like they can do whatever they want, without consequence.
Before the war, I was in a great running shape. Now, I spent all my time raising money for our defenders. Sometimes I go for a jog under constant sounds of sirens and explosions. But seeing how Russian athletes make posts about their races and events feels like they are just laughing at me, laughing at all Ukrainians."
Statement of International Olympic Committee
In a statement issued on February 28, the International Olympic Committee (IOC) advised all international sports federations and sports organizers not to invite or allow Russian and Belarusian athletes and officials to participate in international competitions, nor to hold such competitions in Russia or Belarus.
The IOC stated that in the conditions of Russia's aggression against Ukraine it is impossible to maintain "equal conditions". While Russian (and Belarusian athletes) can now calmly prepare for the competition, Ukrainians are forced to defend their country with weapons in hand, or to live in bombardment.
ITRA provide Russian athletes with updated Performance Index, maintaining their ITRA accounts, and opportunity to buy health insurance, which help to participate in the international trail events all over the world. That is why we are calling for ITRA to suspend all Russian ITRA accounts as well as their participation in all trail races around the world, which will follow the spirit and recommendations of the International Olympic Committee.
Take Action Now.
I believe that ITRA must not sit this one out. They must take an immediate action of solidarity with Ukrainian trail runners and citizens in order to isolate Russia from international sport. In particular:
Exclude from the ITRA calendar all future trail events in Russia, and not allow the registration of any new events from Russian or Belarusian organizers;
Suspend the use of the ITRA Point Check and Finisher Index Check systems for all competitions held on the territory of the Russian Federation and Belarus;
Suspend ITRA accounts for all Russian and Belarusian runners.
ITRA must take action, not just declarations. Continuing to provide services to athletes and organizers from Russia and Belarus is nonsense. The only response of true solidarity is an actions which does not allow Russian trail runners to continue to participate in the international trail sport now, when their government continues cruel war against Ukraine. Such actions stands in line with IOC recommendations.
In this dark times for Ukraine we asking for support from ITRA Executive Board, national representatives and all international trail community of free world.
Main photo: Tim Judah https://twitter.com/timjudah1/status/1513599594948661253